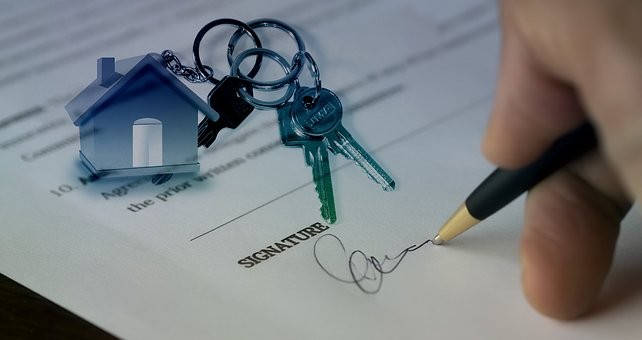 2019 Market Update Podcast
Its time for the 2019 Market Update Podcast for the Dunnellon, Ocala & surrounding cities.
With a new year comes changes to the local real estate market and in the first episode of our podcast this year, we will discuss the important changes and trends you need to know.
In the first part of the show, we discuss the recent re-opening of the Rainbow Springs Golf & Country Club's clubhouse and the addition of the new amenities for the residents there and the Rainbow Springs POA.
We also talk about our newest listing on the Withlacoochee River in Inglis, and invite you to take a trip over to our featured listings page and see some of the beautiful homes we represent.
There are some very real changes to the buyer's perspective in purchasing homes in 2019 compared to 2018.
Those changes range from waiting longer to make that purchasing decision, and visiting more homes, to being concerned about home affordability with the rising interest rates.
From a seller's standpoint, we discuss real sales numbers from December 2018, and from this same period in January of 2018 compared to this month in 2019 and how that has decreased and what that means to sellers.
Additionally, Chuck and I talk about home pricing, marketing, negotiating, and other factors that will help you to secure one of the FEW buyers among the increasing inventory for them to choose from.
And, what about how to choose the RIGHT agent for your listing? Not all agents are alike, and believe it or not, if your agent is not doing the current marketing necessities we discuss, your chance of securing a buyer and selling your home will be significantly reduced!
Another topic of discussing in this episode is why sellers are staying put! A big part of that is what is known as the "interest rate trap".
That reduces the type of properties hitting the market. Be sure to listen if you are waiting on a particular type of home to hit the market!
In the final section of the show we talk about what happens when a seller passes away during the real estate transaction. You may be surprised by the answers and what ONE thing impacts the resolution.
The 2019 Market Update Podcast is just the beginning of one of 12 great shows we plan to bring you this year.
As always we ask you to join in the discussion about anything you hear on the show in the comment sections below, or even on our Facebook page.
Be sure to follow us, like and share our content; as well as subscribe to our podcast feed.
And if there is something you would like to hear us discuss on a future podcast episode, please be sure to let us know by emailing us: [email protected]