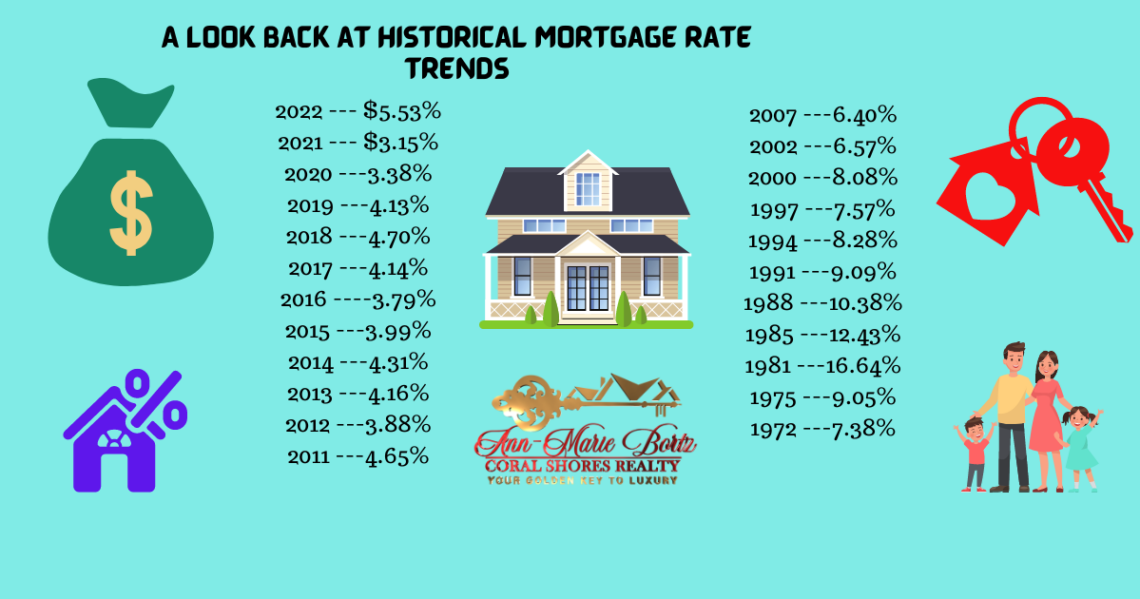 What would happen if Housing Interest Rates Hit 8%
The housing market has been on a tear in recent years, with home prices soaring and sales setting record highs. However, the Federal Reserve is raising interest rates in an effort to combat inflation, and this could have a significant impact on the housing market.
If interest rates hit 8 percent, it would mean that a borrower would pay $800 more per month on a $300,000 mortgage. This would make it much more difficult for many people to afford to buy a home, and it would likely lead to a slowdown in the housing market.
The last time interest rates were at 8% was in 2000 when they averaged 8.08%.
Here are some of the specific things that could happen to the housing market if interest rates hit 8 percent:
Home sales would decline. As fewer people can afford to buy a home, the number of home sales would decline. This would lead to a decrease in prices, as sellers would be forced to lower their asking prices in order to attract buyers.
Home prices would stagnate. Even if home sales don't decline significantly, home prices could still stagnate if interest rates remain high. This is because the higher interest rates would make it more expensive to finance a home, even if the purchase price remains the same.
Mortgage defaults would increase. Some borrowers who took out mortgages at lower interest rates may find it difficult to afford their payments if interest rates rise. This could lead to an increase in mortgage defaults, which could further depress the housing market.
Investors would pull out of the market. Many investors have been buying homes in recent years, hoping to profit from the rising prices. However, if interest rates rise and home prices stagnate, investors may be less likely to buy homes, which could also slow down the market.
It is important to note that the housing market is a complex system, and it is difficult to predict exactly what would happen if interest rates hit 8 percent. However, the factors listed above suggest that the market would likely cool down, at least temporarily.
So, what should you do if you are in the market to purchase a home right now?  It is important to be aware of the potential impact of rising interest rates on your monthly payment and you may want to consider locking in a lower interest rate now, or you may want to wait until the market cools down before making a purchase.
Remember a home purchase is a wealth building vehicle, as well as a home for you and your family.  So, don't try to predict when and if interest rates will fall and miss out on the opportunity to own a home at today's prices.  Remember, you can always refinance in the future, should interest rates decrease.
However, if you are waiting for the return of the 3-4% interest rates on home loans, that ship has sailed.
Contact me if you are looking to buy a home in the greater Ocala, Dunnellon, and Citrus county areas of N. Central Florida.