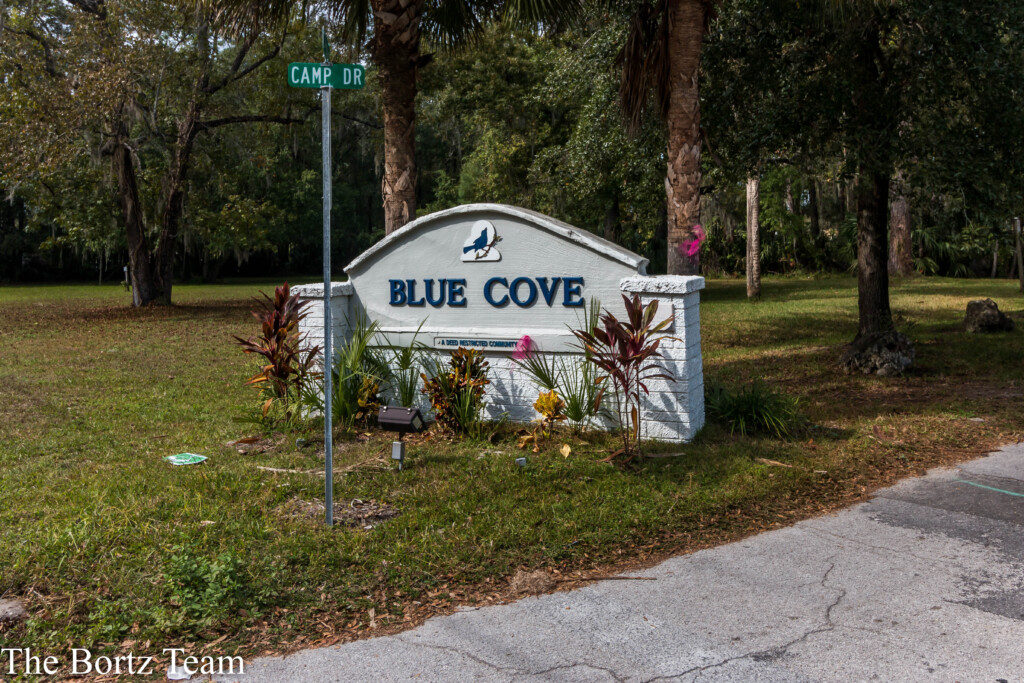 "Blue Cove" Subdivision in Dunnellon, Florida
"Blue Cove" is a coveted community in Dunellon, Florida with a variety of homes from various time periods and architectural styles.  
There are approximately 168 residents in the community; and some 68 percent of the homes are owned.
If water-sports, nature and fishing are your cup of tea, then Dunnellon and this community is a perfect place to raise a family!  This community has access to the pristine and crystal clear waters of the Rainbow River where residents and tourists alike can be seen swimming, tubing, kayaking, fishing, snorkeling or diving in the constant 72 degree year round water.  
Most homes sit on quarter acre lots and the homes situated on the Rainbow River homes are quickly snapped up when they hit the market.
Residents love Blue Cove because of the Rainbow River, wildlife, and it's dog-friendly.  Its in close proximity to downtown shopping and Citrus Springs.
Blue Cove also has 11 other waterfront homes in the community located on a private lake, but are not a part of the Rainbow River.  Those owners have access and exclusive use of the lake.  
Blue Cove has a voluntary Home Owners Association which will grant residents private access to the Rainbow River.
Adjacent to the entrance for the community and situated on the Rainbow River is Swampy's Bar & Grille, where you can dine on fresh seafood while watching nature, residents & tourists, tube, kayak or canoe down the river.
So if you are looking to purchase a home in Blue Cove, or if you are an owner interested in selling your property, please contact me today at (352) 602-3713.
As of June 2021, there have been 4 homes sold in the community ranging from the $260's to $870K range.
See current inventory of homes for sale in Dunnellon below.