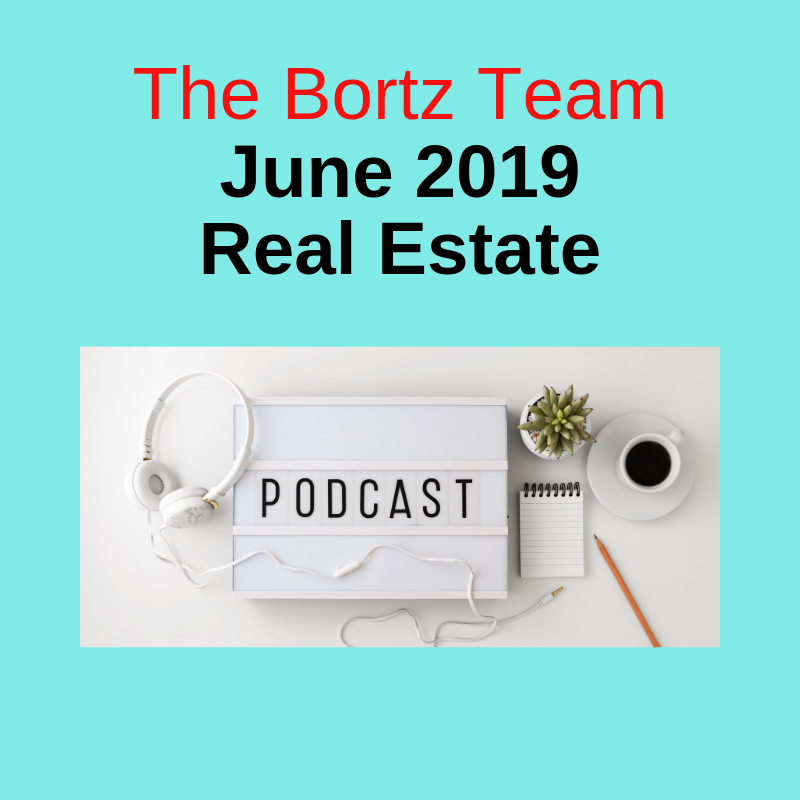 July 2019 "Summer" Real Estate Podcast
It's officially summer and time for the Bortz Team July 2019 Real Estate Podcast episode!
We want to remind everyone about the important change to the URL for our website. Its now BortzTeam.com. Please update your bookmark and save it.
We have decided to produce the show in video format only moving forward, but you can still access our other audio shows on your favorite podcatcher.
Summer time in real estate in our area after the snowbirds have gone back up north is typically slow.
However, with the lack of inventory, we are seeing a very active real estate climate.
In this episode of full of information that we know the local tri-county residents of Marion, Levy & Citrus counties will find useful.
The Bortz Team and Coral Shores Realty want to introduce and welcome the newest member of our real estate team, Nancy Zubler.
You can find her on her Facebook page @NancyKnowsRealEstate.
In today's podcast we discuss what one man's purchasing mistake in South Florida cost him!
It's a valuable lesson for anyone looking to buy real estate they have not seen with online auctions or even at the courthouse, on what you need to do before you bid on a property advertised for sale.
We discuss the topic of "assigning a contract". That ability is already written in our Florida FAR/BAR real estate contracts, but knowing when and how to use it properly will be discussed.
How many homeowners have done renovations or repairs to their home and needed to pull a permit?
Then, after the work was done, you never closed it out?
Chuck and I have helped many homeowners over the past 19 years who found out during the sales transaction there was still an open permit on their home.
This could hold up your home closing until it is resolved; but changes to the way the local municipality handles it were made at the June 2019 Legislative session.
You can read about those changes here: https://www.flsenate.gov/Committees/BillSummaries/2019/html/2008
Here: https://www.flsenate.gov/Committees/BillSummaries/2019/html/1960
And here: https://www.flsenate.gov/Committees/BillSummaries/2019/html/2011
We discuss that change and others related to real estate with you so you will know how they affect your current or future home sale.
Don't worry, we have the summer local sales stats available for you! Its impossible to give the market statistics for every city in our tri-county area.
Chuck and I provide the information for the major cities and if you have questions about your particular city, you are welcome to contact us.
You will get real sales data from the summer of July 2018 vs. July 2019 for single family homes in Crystal River, Dunnellon, Ocala, Yankeetown and Inglis Florida areas.
Knowing this information is vital for positioning your home to actually sell instead of merely having a home listed For Sale.
Another topic we will discuss in the July 2019 real estate podcast is "Buyers Remorse".
As a Realtor, when we help buyers its a delicate balance between what a buyer can afford, and what they want.
We share the top reasons for buyer's remorse and ask you to share your story on our blog below in the comments section about your experience when buying your home.
Please don't forget to visit us on Facebook page (@BortzTeamRealtors) and tune in next time for the next show!