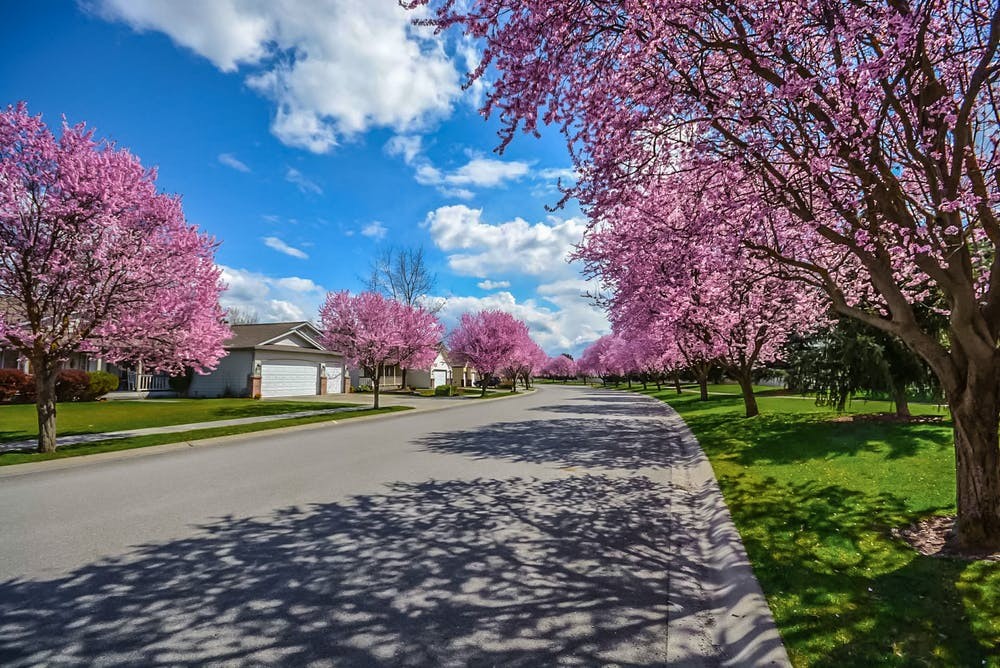 Are you preparing to put your home on the market? We have proven tips to sell your home!
Whether you are will enlist the help of a Realtor or try on your own as a "FSBO", there are some things you need to before you put your home on the market.
This is part one of a 2- part post because of the number of sure fire tips to sell your home we have amassed over a 19 year real estate career.
The tips in this blog will help to sell your house quicker as well as help to improve your resale value.
In fact, you could call them tips to sell your home for more!
Let's face it, every homeowner has a few ongoing and uncompleted projects that seems to never get finished.
This is the time to finish those projects, like installing a new celing fan, refreshing the paint, reorgainzing the pantry, etc.
Work on your curb appeal. Remember the very first thing buyers see if your home's exterior.
Its vital that your home make a good first impression for photos online and on the MLS and when potential buyers drive up to tour your home.
You want buyers to think "I could live here"! Keep you grass cut, trim hedges and scrubs, tidy your yard, edge sidewalks and paths, empty gutters and repaint trim.
Make repairs. Inside and outside of your home start to look for things like broken window or doors, stained ceilings, missing or broken shingles, patio pavers, scratched floors, cracked decks, loose railings.
It's important at this point to consult with a real estate agent to discuss and determine what needs to be done and what does not.
De-clutter and de-clutter some more! Its essential that your home looks livable and almost enviable to potential buyers.
If you are truly interested in selling your home, you will have to start to pack, so start before you put it on the market.
A home with too much furnishings, overstuffed closet space and kitchen cabinets appears small to buyers.
Its difficult for buyers to imagine and envision their belongings in your space when there is too much going on in a room.
There are plenty of ways to start like donating books, clothing, toys, and furniture you no longer need.
Recycle and shred paper. Start stacking old photos, papers and other essential documents in plastic tubs. Don't forget to label the tubs.
Don't forget about the items on tables, counter-tops and shelving. A good rule of thumb is to "reduce by 50 percent".
Don't forget items inside buffets and other glass door or open shelf cabinets. You may not notice them, but they distract buyers.
Clean! The goal is to give buyers the perception that your home is in "move-in condition".
If you keep a clean house…that's great you won't have much to do. But you still need to check to make sure you don't overlook little nooks and crannies and small storage areas or closets that are not a part of your weekly cleaning routine.
For the rest of the population with multiple jobs, kids and a more hectic schedule, it's time to get serious about cleaning your house thoroughly if you are preparing to sell your home.
Start from ceiling to floor by cleaning ceiling light fixtures first, then scrubbing walls and woodwork and then work down to the floors.
If you live in a multi-level home then you need to start from the attic and higher floors and work your way down.
Don't forget to clean all your windows. That means the interior and exterior glass.
Believe it or not, buyers notice clean windows and the beautiful natural lighting that comes in.
Remember these are tips to sell you home, so it is important that you remember you are doing them to attract buyers.
Re-arrange furniture. Most people arrange their furniture for their ease of use, but that is not always the most aesthetic placement for your space.
Please do not line up your furniture along the walls. Try pulling your sofa away from the wall and create conversation areas.
You may also need to remove some furnishings (also part of de-cluttering) to make it easier for buyers to tour your home and create the illusion of more space.
Add color. This can be done by adding fresh flowers, colorful vases, dinnerware, or even higher end silk flowers.
This attention to detail will be appreciated by the most discerning buyer who will notice that you put your best foot forward to show and sell your home.
Replace flooring or carpeting. If you were already planning on doing some upgrading to your home and your home is dated, this is a wise investment.
Replace flooring and/or counter-tops with low-maintenance materials.
You should also make your yard as low-maintenance as possible so buyers are not intimidated by the potential upkeep.
Remove personal items. If you have a lot of family photos on walls, shelving, the refrigerator door or other furniture, you should take them down and store them out of sight.
The goal here is to help buyers start to see the home as their home. By creating a clean slate, its helps with the psychology of home selling.
Fix Pet Issues. This one is a necessity if you are a pet owner.
Remember that not everyone likes pets. So, any stains that "Fido" left on the carpeting must be cleaned, or the carpeting replaced.
You can choose to leave the carpet and give a credit to the buyer for new flooring, but if the odor is particularly strong, we suggest replacing it.
Pet smells and odors are big turnoffs when trying to sell a home. You should also plan to keep your pet(s) in cages during all showings.
Bird dander is also something you should consider in your daily dusting and cleaning to keep it under control.
Don't forget places like your couch, chairs and bedding that hold pet odors during your cleaning.
Besides vacuuming, there are also many products on the market that you can safely spray your linen, couch and furnishings with to help with pet odor.
Wash the home exterior. If your house has siding, pressure washing is a must-do.
This is also a good time to clean the gutters and exterior windows.
Update Paint. Let's face it, not everyone has the same color preferences.
If you have accent walls or rooms with varying colors, its time to apply a fresh coat of neutral-colored paint on all the walls.
Don't forget to start today on getting these items done if you are preparing to sell your home.
No matter where you live, these are proven strategies for all home sellers and they work.
Be sure to bookmark and subscribe to our blog so you don't miss part 2 of this blog post on tips to sell your home. It could net you more money on your home sale!
You can also contact us with your specific questions or for your full home valuation and market update.