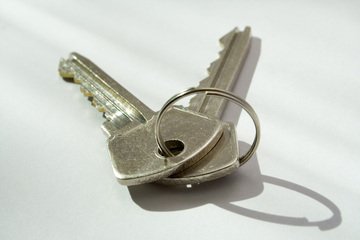 BUYERS PAY CLOSING COSTS!
Let's see if we can help to set the record straight …YES, buyers pay closing costs!  It always amazes me how often we hear buyers and sellers say they don't have to pay closing costs because the other party of the transaction (buyer or seller) is paying them.  I am not sure when or why this misunderstanding of closing costs and the fact that both parties in a real estate transaction will pay closing costs happened.
[pdf-embedder url="http://bortzrealestateteam.com/wp-content/uploads/2018/08/Buyers-Guide-to-closing-costs.pdf" title="Buyer's Guide to closing costs"]
If you are a cash buyer, your closing costs are minimal, so this post is directed at buyers who will be seeking a home loan to purchase their new property.  Take a look at the attached Buyer's Guide to Closing Costs to see what closing costs are typical in a real estate transaction and an explanation of each of them.
There are several aspects to get to the final tally of just how much a buyer will have to pay for closing costs.  When you select the home you would like to purchase, you can, in your offer, ask the seller to pay some or all of your closing costs.  In a 'buyer's market', that is typically accomplished much easier when there is are more homes on the market than there are buyers.  However, in a 'seller's market', when there are less homes on the market and more buyers, its almost impossible…unless the seller is highly motivated to move.
In a buyer's offer, you can request the seller to contribute up to 3% of your closing costs, and we have seen higher percentage requests. But we caution our buyers to not be greedy and risk losing the home altogether.  In the end, the goal is to be fair to both parties.  So, only ask for what you need to get the deal closed.  With that being said, this request must be made in your offer.  Once you fully execute the contract, it's highly unlikely that you will be able to renegotiate closing costs assistance from the seller.
The best way to avoid all this is to make sure you are truly pre-qualified prior to beginning to look at homes.  That includes internet searches.  We find this to be the best practice so that it keeps buyers looking at homes that are actually in their price range and attainable with a loan, versus dreaming and falling in love with a home that you will not be able to acquire a loan for.
If you don't have a mortgage broker or a lender you would like to use, most real estate agents will be able to refer a couple to you.  We highly suggest you call at least 2 different mortgage brokers to get the best rate.  Remember, its more than just how much money you make, its also about your debt to income ratio, credit score and other factors.  So don't assume that because you make X amount of money you will be able to get a loan for that dream home you want. Its vital that you know your loan amount and your closing costs estimates before you go house hunting!
We recently had a buyer under contract to purchase a home in Citrus Springs, a city adjacent to Dunnellon, who had sticker shock when the lender they were working with, one week prior to closing sent out the closing documents only to find out they were being charged almost $17,000 for a home purchase price of under $170,000!!  They did not have $17,000 to pay for closing and would have been in default of the contract if they could not close.  This all could have been avoided had they taken the steps we have outlined here to make sure they understood all aspects of their home loan, and had a loan disclosure stating the approximate closing costs figures to make sure they had enough funds to close PRIOR to putting forth an offer on a home.
In the end, we were able to help the buyers in their quest to get the closing costs down to a reasonable amount and they closed on time and are now official home owners!
If you have a 'buyers pay closing cost' horror story to share, or even a good one, post it below in the comment section so others can learn from real buyer experiences.
And remember, if you are looking to buy a home in the Ocala, Dunnellon, Citrus Springs, Morriston or Inglis, Florida, The Bortz Team would love to help you and your family!  Call us today at 352-405-1663 or 352-405-1551 or use the "Contact Us" link on this page!