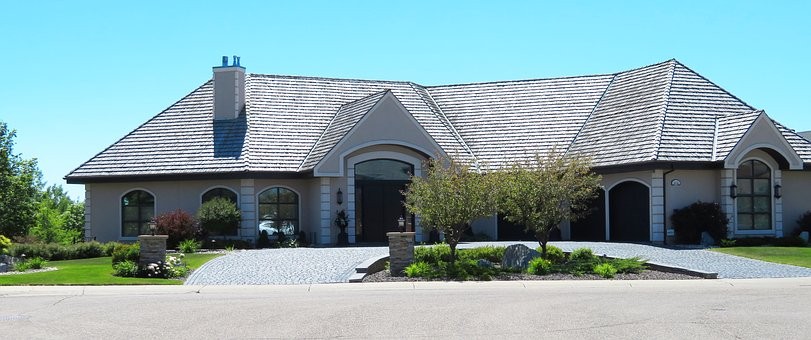 A home inspection is a big part of the home buying process.
As a seller, its wise to tackle all the home problems and issues you have prior to putting your home on the market.
Remember, that prior to actually closing on a home purchase, the home issues that surfaced during the home inspection are the seller's problem.
A wise home sellers should have a home inspection done prior to putting their home on the market.
This will bring awareness of any hidden issues with the property.
Here are 9 of the most important items you should check as a home seller and as a home buyer.
1. Check for any water near foundation.
Install downspout extensions to divert water away from your foundation.
2. Check your dishwasher.

New dishwashers come from the manufacturer with the drain looped up at the side of the dishwasher. Your dishwasher drain tube should go up above the bottom of the sink and down into the drain or garbage disposal.
3. Check your hot water heater.
There should be a drain line connected to the TPR valve on your water heater. This valve will open and drain the water if the water heater overheats.
4. Clean your gutters.

Many of us purchase them, but very few actually maintain and clean them.
Gutters control the flow of water from your roof and protects your foundation, roof, insulation and walls, and your lawn.
5. Cover switch boxes, outlets & electrical wires.
Electrical wiring that is not a factory installed cord and less than seven feet long should either be inside a wall or encased in conduit.
6. Check for leaks.
Regardless of whether you are ready to sell or not, this is something you should regularly do.
7. Check stair handrails.
This is one you don't hear very often, but its important. Make sure they are securely attached to the wall.
8. Check & clean your dryer vent.
Look for obstructions, tears, and that the material they're made of is up to code.
9. Check for condensation.

This is likely the sign of a larger issue. Check your chimney, ceiling, around air vents,and on windows.
Try to find out the reason for the moisture or get professional help.
A home inspection can be a good experience for both buyer and seller.
My best advice is to hire a great inspector and tell him or her about particular items of concern to you.
Remember, the inspection is only for that day as anything can happen between the inspection and the day of closing.
Read our post on Final Walk through to make sure you understand the difference.
If we can be of help to you as a buyer or seller, we are only a phone call away.
Post your comments below about your experience with a home inspection.