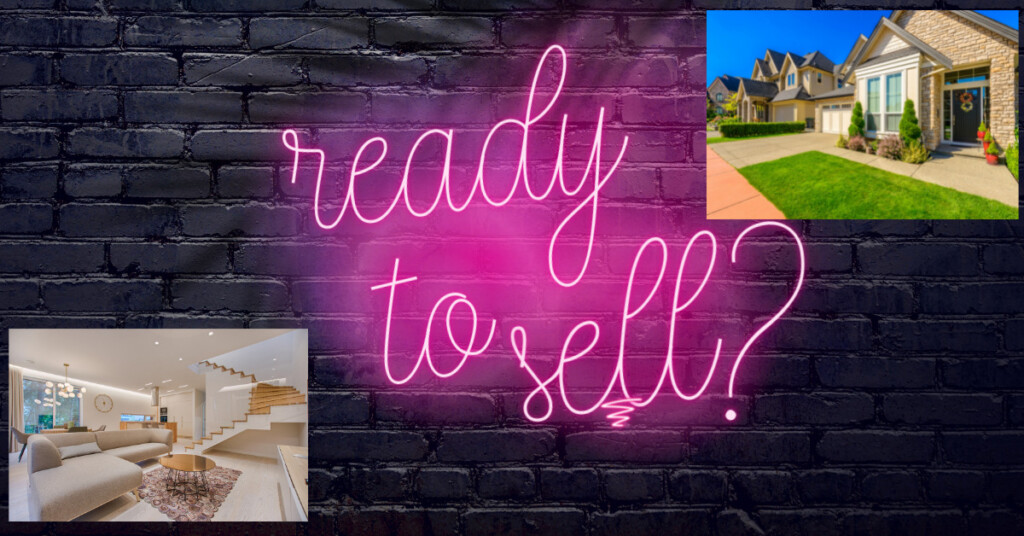 How to Sell Your Home in a Recession or Slow Economy
They say "timing is everything", but none of us has a crystal ball. So if you missed the buying frenzy of the last 2 years, you will need a good strategy to have success in selling your home today.
Many economist agree that we are likely to face a recession in the near future and with rapidly rising interest rates, this combination has affected home sales no matter where you live in the country.
For the first time in 2 years, we are seeing homes listed for sale with list price reductions as well as an ever increasing inventory.
From the graph in green below, showing homes priced between $300-$500K, with at least 3 bedrooms and 2 baths in the greater Ocala area. you will see that the number of homes for sale has been steadily increasing.
The graph in blue shows the number of sales during the same time frames. The best way to interpret the information in the charts is to look at the current number of homes for sale (almost 700), while the sales of those same types of homes is well below 150 the month before.
So, those 700 homes in the price range mentioned above are competing for approximately 135 buyers! That's competition! So, how do you stand out and get your home to be one that is chosen by a buyer?
Get a home inspection prior to listing.  Though this may be expensive depending on the square footage of your home, it' will give you an accurate depiction of your home and show you any areas that will need repair prior to putting the home on the market.
This report will also help buyers who are interested in the home by showing them what items you have already corrected and minimize the unknowns about what could be found during their home inspection.
Start de-cluttering.  The more things you have in your home affects the size of the space and hinders buyers from seeing the potential of your home and how they could live in the space.  More space will make your home appear larger.
Skip the expensive upgrades.  Buyers love a home that is upgrades and remodeled, however, the cost of these projects return on investment (ROI) is typically less than the dollars you spend.
Additionally, the percentage of ROI will decrease steadily over the next 5 years.  There is no single remodel project that will give you a 100% return on investment.
The chart below is for the Ocala area compared to the national average of the most popular types of home renovation project.  There you will see the cost you will recoup (ROI) during the first year of your payment for that project.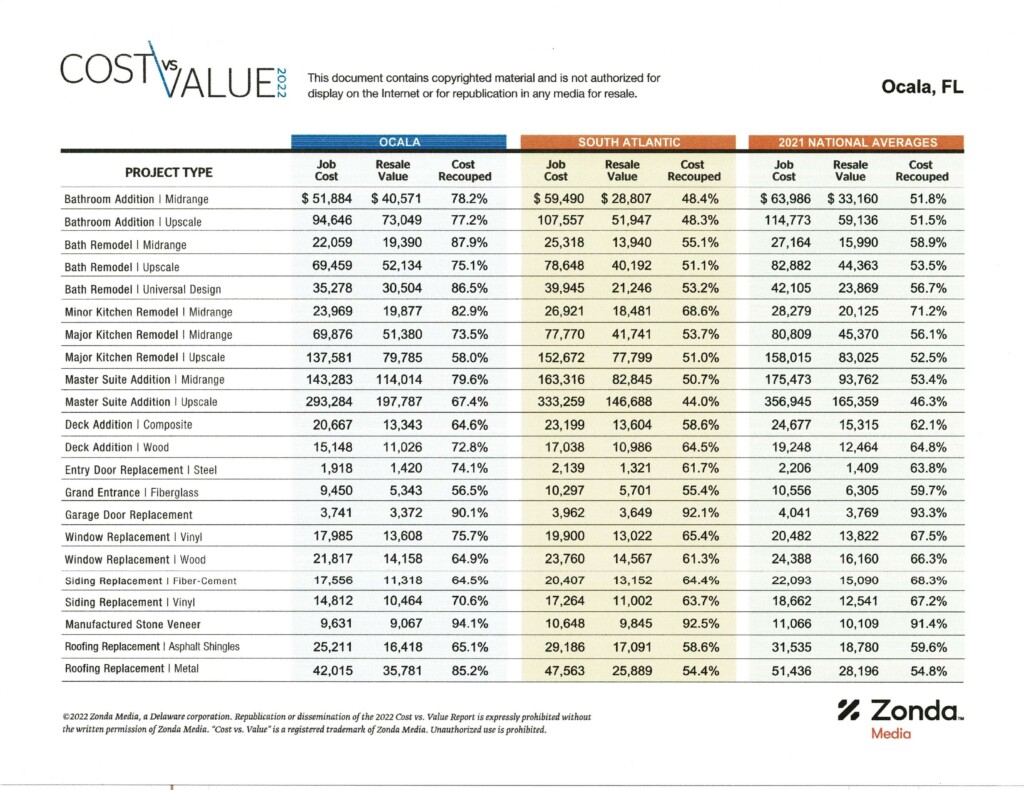 Rather than doing an expensive remodel consider smaller updates. For instance, instead of a kitchen remodel costing $70,000, choose to upgrade the countertops instead which can be done for much less, while giving your home a boost in it's appeal to buyers.
The goal is to have an overall increased appeal aesthetically for your home, rather than spending all the money doing one expensive update to just the kitchen, and leaving the bathrooms untouched.
Spread out the money you have on items like new countertops, wood flooring, painting and maybe a lighting upgrade throughout the home for a cohesive look.
Be open to buyer contingencies and help with closing costs. Buyers will typically have more contingencies in their offer during a slower real estate market. This may range from having to sell their home in order to buy yours; or being able to cancel a contract if their interest rates rises during the contract phase.
There will also be more buyers asking for closing costs contributions. Though sellers don't like this, it may be the biggest thing that will get a buyer to choose your home over another.
I always tell my sellers to look at the money you are getting (i.e, the sale price) and not focus on the few thousand in closing costs contribution. In other words, are you willing to lose $400,000 fighting over $3000 and having your home sit on the market longer and possibly not sell at all?
And my last tip is don't choose an agent who tells you the highest price, they are more than likely trying to just get the listing. Interview at least 2 agents and get proof of their marketing work. Today's digital world will require an agent to step up their game to attract buyers no matter where they are located.
This will include professional video tours; 3-D interactive home tours, professional photography, virtual staging, property brochures and a host of other tools to help your home stand out from the others in your price point!
See what I do for my sellers here!
Also ask key questions of each Realtor including:
1. Are you full or part-time?
2. What are you going to do differently to sell my home over other agents (ie. professional photographer, video, home staging, etc).
3. What tasks will he/she handle and which ones will they give to someone else?
4. How often will you be in contact with me?
5. How are you arriving at the suggested list price for my home?
For more home selling tips in the Marion, Levy, Citrus and Alachua county areas, please contact me today at 352-602-3713.