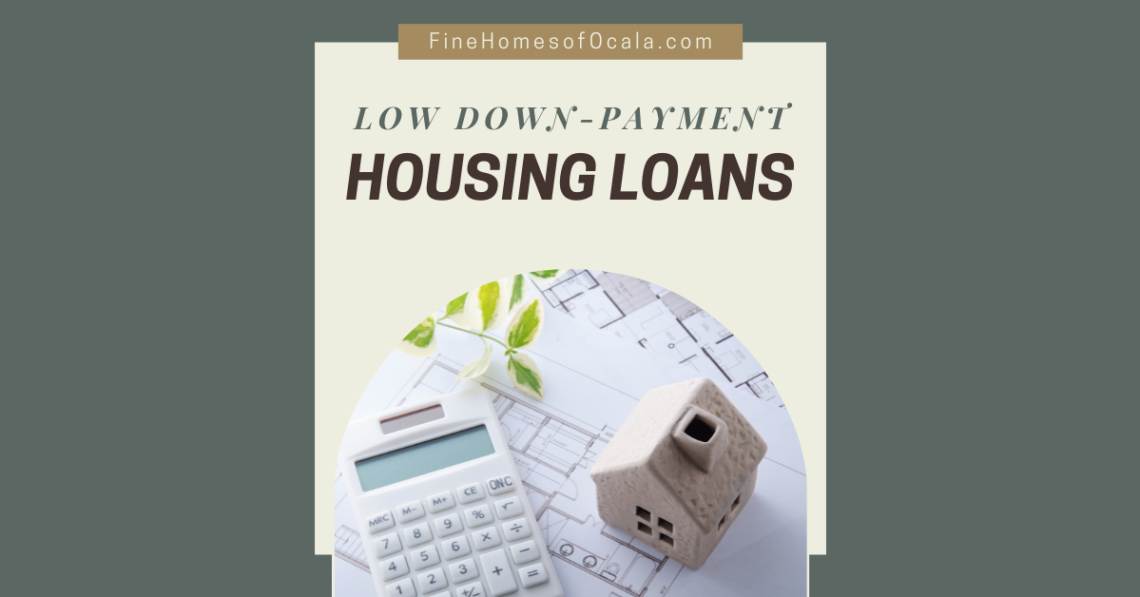 Are you a lower-income homebuyer who doesn't have a large down payment saved up?  Then these 2 low down payment mortgages may be the right option for you.
For many people, the prospect of saving for a downpayment, in addition to meeting the credit requirements to obtain a traditional mortgage is a significant obstacle.  But don't lose hope, these 2 mortgage programs are designed to help low to moderate income borrowers achieve the dream of home ownership.
HomeReady and Home Possible loans are low downpayment loans backed by Annie Mae and Freddie Mac.  The programs have similarities and difference so it is important to understand how they work.
HomeReady Loans:
HomeReady loans can help you buy a home with as little as 3% down, that is less than the 3.5% down payment minimum for an FHA loan.  
And, you can qualify with a 620 credit score.
One of the key features of the HomeReady loan is that it allows income from non-borrowing household members, such as parents or siblings to be considered in the borrower's debt to income ratio.  
Additionally, HomeReady offers flexible underwriting standards and reduced mortgage insurance (PMI) requirements, which will make a home purchase more affordable for low to moderate income borrowers.
To qualify for this loan, buyers cannot earn more than 80% of the area's median income wherever they plan to buy.  
You can check your local income limit by using Fannie Mae's lookup tool.
First time home buyers must also complete a free homebuyer education program, and borrowers may be able to use the income of a tenant renting a room in your home even if the tenant is not a part of the loan application.
Home Possible Loans:
Home Possible Loans are very similar to HomeReady loans in many ways, however, there are some key differences.  This loan also requires a low 3% downpayment in addition to offering reduced mortgage insurance requirements; however the Home Possible loan allows for a higher loan-to-value ratio (LTV) for certain properties, such as two to four unit properties.
The Home Possible loan also has a higher minimum credit score of 660, and it also has options for borrowers who don't have a credit score.  However, the no-credit-score option requires a 5% downpayment.
So, which loan is right for you?  That may come down to your credit score.  
And, don't forget that there are other loan programs that may be options for you as well including:
FHA loans where you must have a 500 minimum credit score if you have 10% downpayment and there are no income limits.  Alternatively, if you have a 580 credit score or hither you only need a 3.5% downpayment to qualify.  However, you will pay FHA mortgage insurance for the life of the loan unless you put down 10% or refinance in the future.
VA loans are for military personal, veterans and eligible spouses.  VA loans do not require a minimum downpayment and there are no income limits, but you must have a 620 minimum credit score
USDA loans are for buyers in designated rural areas.  There are income limits but a USDA loan offers zero downpayment and you only need a 640 credit score for automatic approval.
And of course, there are various down payment assistance programs available.  You can check for these resources here.
If you are thinking of buying a home in the Greater Ocala, Dunnellon, Gainesville, and Citrus county areas, please give me a call today at 352-405-1663.