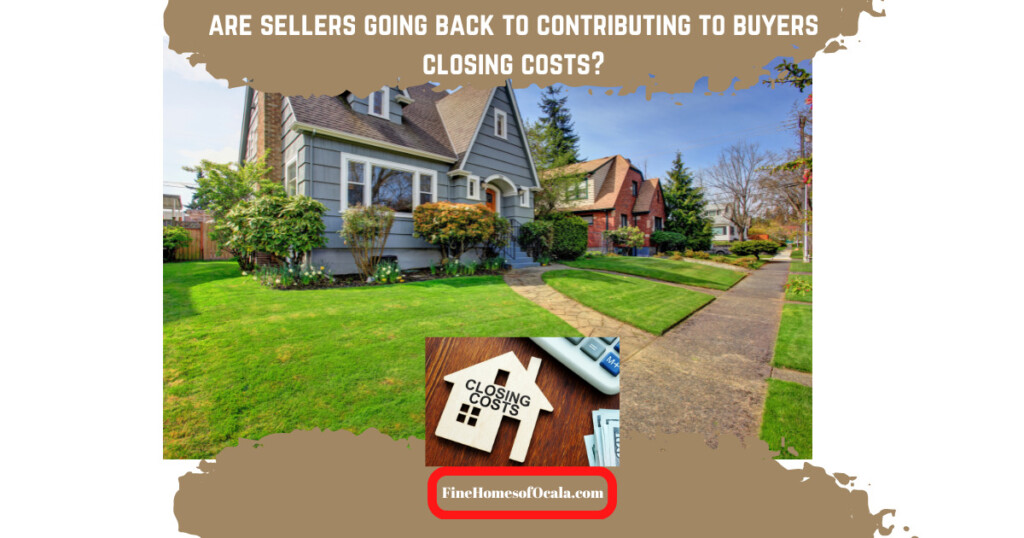 What The 2022 Real Estate Market Changes Mean To You
Unless you have been hiding under a rock, you know the real estate market is changing!
Everyone has heard the debate about whether we are or we are not in a recession. But if you own a home, there are several factors at play that will change the way you have to market your home in the coming months.
In real estate there are 3 types of markets. There is a sellers market, which we have been in since the beginning of the pandemic, a buyers market which we had for years following the real estate market crash in 2008, and a balanced market which favors neither sellers nor buyers.
The real estate market changes as it is driven by outside forces such as a recession, low inventory, high interest rates and supply and demand to name a few.
Many buyers who were unable to purchase a home in the past 2 years will not be able to afford a home with the higher interest rates, so the demand for housing will go down.
With all that is happening now, and my 21 years in business, my expertise tells me that we have already begun to enter a buyers market due to skyrocketing inflation, a weak economy, and drastic mortgage rate increases.
Over the past few months we have seen less bidding wars, which is a another strong indication of a buyers market, and is typically the first sign of the changes to come. Along with this, has been a decline in escalation clauses being written into offers due to the lack of competing buyers.
Other indications of changes to the real estate housing market are an increase in price reductions, which we are already seeing. That does that mean that home prices are going to crash, but it is a valid sign that the market is favoring buyers, and sellers will have to reduce home prices to compensate if they want to sell their homes.
Another change to the 2022 real estate market is the average days on market will increase. Because demand is down, the inventory of available homes will increase, and more homes will sit on the market without offers.
Additionally, the number of homes sold will drop due to the lower number of real estate transactions, and there will be fewer cash buyers.
There will be more expired and withdrawn listings because there will be sellers who remain unrealistic in their pricing, as well as real estate agents who don't give their clients the proper pricing for the market.
So, as a home owner who is planning to sell, or if you are already on the market, what changes do you have to make as the 2022 real estate market continues to shift?
1. Real estate contracts will have more contingencies. During the hot sellers market, buyers were fore-going home inspections, removing mortgage contingencies and doing whatever it took to get their offer accepted and to beat out the competition of buyers.
Sellers will now have to be prepared to negotiate sales price and repairs after inspections or risk losing the buyer to another seller. Other items like closing date and escrow deposits will also be more negotiable.
2. Expect to see more offers with financing asking for closing costs contributions from the seller. With the reduction of cash buyers, sellers will need to budget for this real option in their closing numbers.
3. Be prepared to handle appraisal gaps if your home should not appraise at contract price. Remember, sales comparables adjust with the most recent sales, so depending on how well you priced your home, you could have valuation issues.
4. Expect to see more open houses. Many real estate agents will go back to letting anyone with a pulse into their client's home. Thankfully, my marketing stops the need for that.
5. Price your home correctly. An overpriced listing will always cause failure. Try to remove emotions from pricing your home and set a realistic expectation for a sale.
6. Perform obvious repairs. Nothing turns off a buyer more than seeing problems as they enter your property and your home. Don't expect buyers in a buyers market to overlook issues they see.
7. Hire a competent listing AND marketing agent. In a buyers market, the agent you chose didn't matter, you could have hired a rookie and your home would have sold. Now you need to hire the best of the best who has relevant marketing skills including professional video, photography and social media marketing skills.
8. Declutter. Remember, you only have one chance to make an impression on the buyer during their initial tour of your home. Don't blow it! Donate items you no longer need to charity or hire a junk removal company.
You can also get a storage unit or have a garage sale. And don't forget to put a fresh coat of paint where needed.
My final thoughts are to know the market trends for your community and understand that real estate housing market conditions will dictate what type of market we are in. Contact me for more advice on selling your home.