Buying A Home With Solar Panels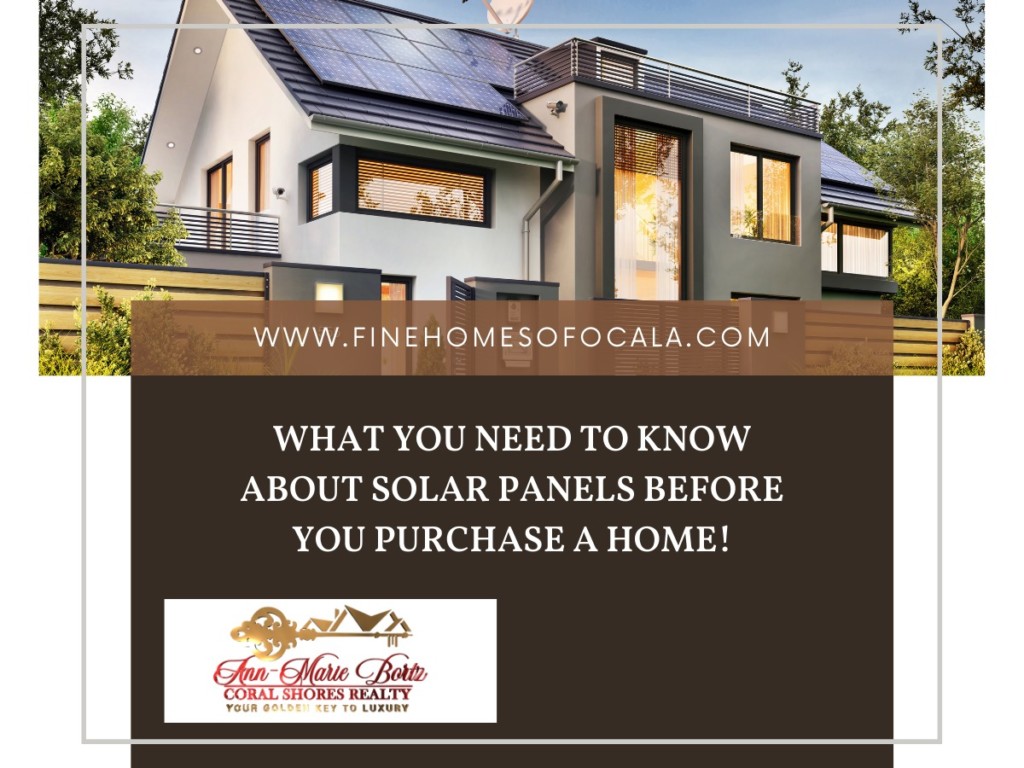 Who doesn't want to save money on their utility bills? That's the universal appeal of solar panels to the average consumer.
But owning them can be quite expensive and most consumers don't fully understand what is involved in purchasing a home with solar panels already installed.
From smart thermostats and showerheads that conserve water to tankless water heaters, these are some of the "green" features that are attractive to most home buyers.
But, there is a downside to solar panels and many homebuyers won't be able to afford the increased costs of having them.
The facts that we rarely hear about include the initial costs of the solar panels. The cost is based on the size of your home and your electric demands.
Right now, its estimated that the average 3 bedroom, 2 bath home will costs approximately $40,000 to $50,000 for the installation of solar panels.
This matters to a home buyer if the current owner / seller financed the purchase versus paying for them upfront.
If the seller wants to sell the home before the loan is paid off, chances are the new buyer won't be willing to take over the loan.
It typically takes 15 to 25 years to pay off the loan of solar panels. When added to the cost of acquiring and maintaining the home, many homebuyers will walk away.
Another little known fact is that you still have to pay a monthly fee in perpetuity to remain connected to the power grid.
A future cost which rarely thought about, but is quite expensive, is when its time to re-roof your home. The solar panels must all be removed. Depending on where you live and the cost, it typically costs upwards of $200 per panel to remove and re-install.
That can get very expensive depending on how many solar panels you have on your roof.
Despite the costs associated with purchasing a home with solar panels already installed, its still a sound investment and in the long run, you are saving money on your monthly electric bill, as well as lowering your carbon footprint for future generations.