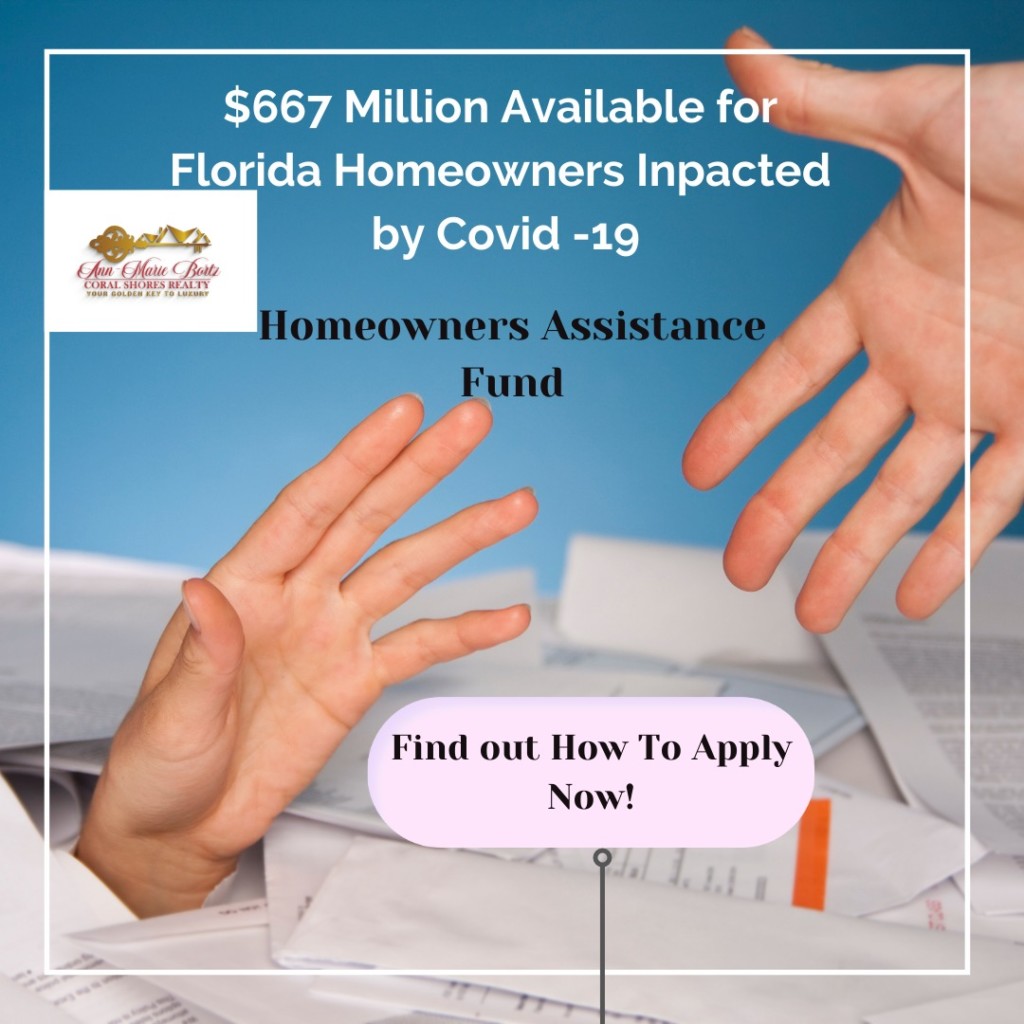 Florida Homeowners Get $676M for Covid Relief
Homeowners assistance is available for Florida homeowners who were impacted by Covid 19.
The Homeowners assistance Fund (HAF) is part of the American Rescue Plan Act of 2021, which was designed to help homeowners who economically where impacted by Covid-19.
Florida received $676,102,379, of which the (DEO) Florida Dept. of Economic Opportunity is to oversee it's distribution.
Homeowners who qualify will receive a mixium of $50,000 per household. But, once the money is gone, your chance for relief will be as well.
But, before you to their website to register for your homeowner's assistance fund, make sure you are eligible. Here are some of the criteria:
You must show qualified financial hardship. Examples would be a temporary or permanent loss of income that was directly related to the covid pandemic; or an increase in living expenses also directly related to the pandemic (e.g. increased cost to care for a family member).
Property must be eligible under the plan's guidelines. Second homes, investment property and vacant or abandoned residences are NOT eligible. Manufactured homes affixed to the real property and taxes as real estate, single family properties and condo units are examples of eligible properties.
As a homeowner you must also be eligible for the homeowners assistance by meeting income requirements, such as being the current owner and occupy the property as your primary residence and your financial hardship must have occurred after January 21st, 2020.
The homeowners assistance money can be used for a variety of payments including:
Manufactured/mobile home loan payments
First and Subordinate mortgage loan payments
Property Taxes
Escrow Payments
Down Payment Assistance loan payments
Flood Insurance Premiums
Homeowner Insurance Premiums
Utility Payments
And, don't forget to share this article to someone you know who could use this program.