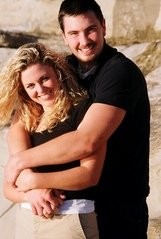 8 Ways To Appeal To Next- Gen Buyers
Do you want to attract buyers to your home?
Today we will discuss 8 ways to appeal to Next-Gen buyers.  Chances are when it's time to sell your home, you will more than likely be selling it to someone younger than you are.
Each generation has it's own set of home amenities that attract buyers to a property before another.  When you list your home for sale, you always want the quickest sale possible.
Here are some of the features you need to have:
Well Equipped Kitchen.  This one seems to be on everyone's priority list, no matter the age.
However, in order to attract buyers in today's market place you will need to have an open kitchen where you can communicate with the other members of the family and your guests.
Gone are the days of having walls or half-walls around your kitchen.
So if you have a non-load bearing wall separating you from your guests, consider having it removed. It not only will open up the kitchen, but it will make the room appear larger.
PLEASE don't forget to get rid of those dated appliances.  Unless your home is going for the "retro" theme, no one wants to purchase a home with 1980's gold/yellow colored refrigerators and stoves.
Smart Home Devices.  "Smart home" is a term that refers to homes that have appliances, lighting and/or electronic devices that can be controlled remotely by the owner, often via a mobile app.
We dedicated a blog post to this so be sure to check it out.
Check out the image below with the other 6 ways to improve your home to attract buyers.
No matter the generation of the buyer, making sure your home is up to the 21st century standards as much as possible.
Adding upgrades and updates to your home is always a good investment that will net you rewards when it's time to sell your home.
Please remember there is a difference between adding value and over improvement.
If you are considering some renovations, remodeling or upgrades to your home, be sure to consult with a knowledgeable Realtor who can guide you for your particular community.